Why
The Human Factor stands for utilizing the existing human potential and developing strengths and talents.
There is already an enormous amount of potential within organisations, teams and individuals. This potential is not optimally utilised because the focus is typically on what is not working well. This greatly impacts team commitment and performance in a negative way.
With our unique approach we fix this problem, transforming organisations, teams and individual into high performance, self-organising and happier.
How 
With our 4-step Power Plan, Power Coaching and Deep Talent Mining, we match the available talents with the required activities of teams and individuals.
We provide coaching, both on-site and online. In addition, we offer online self-paced courses to learn how to better utilise your potential.
With our Power Performance Indicator KPI we continuously measure the improvement of engagement and performance.
What 
The Human Factor is a "High Performance Development" organisation.
We are and experienced and energetic team with trainer, coach and advisor roles.
We have a pragmatic approach, a creative and clear view of things, and build high-performing teams and organisations from available talents and relationships.
Our unique approach
International studies have shown that low efficiency, low involvement, high absenteeism, high turnover and lagging business results are often the result of not optimally activating and deploying the available employee potential within an organization.
That is why we focus on the deeper talents and the development of these talents for both individuals and the organisation.
We have a strong belief in the combination of Ambition, People and Context and have a scientifically based* and proven effective approach. We keep it simple and pragmatic.
Our approach results in higher employee involvement, better team and business results and more happiness at work.
Customer cases & references
"I look back on the (team) coaching with Marjolijn with great satisfaction and pleasure. After going through an intensive program I see visible results: team members who know how to find each other better, who know each other's talents, who dare to be more vulnerable and who dare to express their opinion more easily.

Marjolijn ensures a good balance between structure and flexibility in her program. This makes the program really tailored to the needs of the team. She pays attention to everyone's personal story and links this to practical issues that the team has to deal with. In this way, the training contributes to everyone's personal development as well as to the growth of the team. Highly recommended!"
"Marjolijn has put a lot of energy and passion into the joint Startup Bootcamp sessions that we had with all of the teams. These interactions were precious within the finding-the-way start-up context. Marjolijn has a strong emotional intelligence & empathy. It was a great moment when she encouraged our team to also look at the talents we already have and can utilize. We are all in a consuming "army" type of training and doing, so, looking also on the bright side, is really important."
"I can highly recommend Marjolijn and the Power Brand approach. Marjolijn is an empathetic coach who helps to find non obvious patterns and work on them. The Power Brand approach is a well structure and powerful tool to understand yourself and provide guideline in the future. I really enjoyed working with Marjolijn!"
"At the Hogeschool Utrecht a team development process was started some time ago with the aim of creating self-organizing teams. For my team, Marjolijn was brought in as an external coach. Given the high content of beta in the team, who are averse to some form of vagueness, a down-to-earth approach was necessary. Marjolijn has handled this excellently with a clear, no-nonsense approach, while paying plenty of attention to people and excellent supervision of the process with theoretical support where necessary. Marjolijn was very open and did not hesitate to use examples from her own life, which also gave the team members more openness.

In these types of processes it is inevitable that there is conflict in a team, but she also supervised this well and professionally. With her input and guidance, we have taken really great steps as a team."
"I want to describe my coaching trajectory as a holiday trip to an unknown country. I made this trip together with Marjolijn and she was the perfect travel companion.

This journey has given me insights into my unique combination of drives, values, mission and talents. Marjolijn has the unique gift of subtly sending you to those special places, without you realizing it yourself. Especially in our conversations during the rides to these places, Marjolijn gave me practical tools with which I can use my talents in practical situations. We also took some nice pictures and included them in a kind of photo album… my powerbrand. An album that I cherish, it is a tool for me to stay aware of my talents and to use them.

During our trip I had a sense of security and a feeling of personal growth. I am very grateful to Marjolijn for that and it made it a journey to remember for me. "
"Marjolijn listens, connects dots and with very simple questions lets you unravel what drives you personally and professionally. One of her strengths is her energy, it is warm and comfortable but simultaneously energetic and powerful.

It is Marjolijn her genuine passion to help you find and nourish your (sometimes hidden) talents. I cannot recommend her highly enough!"
"Marjolijn is a vigorous, honest and knowledgeable (team) coach who quickly understands group dynamics and knows how to link these to everyone's role within the team. With her open personality she creates a safe environment.

Both online and face-to-face she has let me reflect and gave me insights that I could really use further."
"What I found so special about our sessions for building our Power Brand is the depth that you managed to create. The various assignments were a nice starting point, but in the sessions you really managed to get to the bottom of things. Also how you always managed to maintain / make the link with our company and our work was just amazing. This link allowed us to benefit from the coaching right from the first session and we were able to get started with the results in a very practical way, so great!

In addition to these practical handles and (unexpected!) Results that are extremely valuable to us, it was always nice to have these sessions with you. You managed to create an open atmosphere where we could go very deep but also laugh a lot with and about each other :-).

Marjolijn, it was a joy to work with and it is fantastic to see with how much positive energy and passion you do this; you are an inspiration to many! "
"Marjolijn has given a workshop on High Performance Team Collaboration for Startupbootcamp. This session was aimed at the startups we work with.

It was a very informative and interesting session, where we learned a lot about the functioning of teams, what makes a good team and she also looked at each team how they can utilize their potential even better.

Thank you Marjolijn. I look forward to seeing you again during the next program."
"Thank you Marjolijn de Boer for guiding us to develop our Power Brand both as individuals and as members of an incredible tribe at Women in Tech Netherlands.

This is such a special opportunity to look more deeply at our passions, talents, and values and to identify our own Deep Talents, and to get to do so with such a remarkable group of talented women.

I can highly recommend your approach to individuals and teams who want to take their leadership journey to the next level."
"We need a large group of colleagues from all departments to successfully attract new, fiduciary customers. Whether it is our colleagues Investments, Operations, Risk, Strategic advice, Management or Account management, this group is moving towards new customers together with Business Development.

On the one hand we made substantive preparation in terms of problem definition, stakeholder analysis and the initiation and implementation of the step-by-step plan. On the other hand, and perhaps even more importantly, we linked our sales activities to the talents and passions of all involved in collaboration with Marjolijn. This way we know exactly who can best be deployed during the different phases of the sales process.

This approach has contributed a great deal to welcoming some fantastic customers, but we still apply it every day in preparation for the next one. A wonderful success in co-operation and execution".
"I was able to participate in the Accelerate Your Talent Program for a year. During this year I learned where my own preferences lie and how I can use my own talents on the job.

Marjolijn's guidance was immediately familiar, casual, enthusiastic and very clearly focused on the needs of the participants. In doing so, she seemed to be able to draw from a large source of exercises and techniques that were immediately applicable in practice.

It has been a very useful year for me which has benefited me not only on the business side but also personally."
"Marjolijn can move effortlessly between C-level, management and the rest of the employees, without losing integrity and personality. Marjolijn is really authentic; spontaneous, slightly stubborn, but above all sharp, passionate and with a strong sense of justice.

The result is that she acts as an adhesive within the organization and between the divisions. She does this by getting the best out of employees by activating their talents for the activities at hand. By also connecting groups together, you achieve the best result for the organization."
"During the Talent mapping of my team it became clear that my talents could not be plotted well enough on the current activities of the team.

I am so happy that I could use my Power Brand to show which activities would be suitable for me. As a result, I started performing new tasks for the team: I can start working on process improvement and automation. Perfectly suited to my talents and the needs of the organization!"
"Marjolijn has helped me enormously as a coach. In projects and work processes there are always aspects that are less fun or less well suited to your deeper talents. Marjolijn helped me in identifying my interests and deeper talents, but especially in matching those talents to my work.

This allows me to purposefully look for ways in which I can approach activities and targets from my talents, even if that does not seem obvious at first sight.

This not only leads to much more fun, but also to better productivity. I would highly recommend it! ! "
"Marjolijn helped us structure our new team. She has focused on both structuring activities and linking the talents of employees to these activities. Team and personal development were central in her program. We have worked well together and found your contribution constructive and positive."
"Marjolijn guided two newly formed teams of teachers side by side in their search for everyone's motivations, passions and unique talents. The resulting power brand has been instrumental in taking their desired step towards self-organization. Based on talents, both teams now have a good idea of ​​who does what and thus also laid a solid foundation for the structure of their meetings.

Marjolijn has a unique talent to be able to coach the teams based on their needs. Both teams were incomparable in terms of dilemmas and Marjolijn coached them in her team coach sessions based on their specific needs. In doing so, she offers real customization. Marjolijn does not shy away from letting the team storm, of course in a safe way for all participants and always with the aim of realizing the development step desired by the team itself.

By incorporating a zero measurement and an effect measurement, it could be established in both teams that team involvement and team collaboration within the teams has improved significantly. At the time of this writing, I am starting a new team with her, I am already looking forward to that!"
To further develop myself in my search for what I am good at and how I can optimally use my potential in work, I asked Marjolijn to help me.

I was able to experience an incredibly moving, special and beautiful journey with Marjolijn. She knew exactly how to switch certain buttons with me and that way I got to know myself better and what I have to offer. And besides, I also learned how to apply all this in this dynamic world.

Marjolijn, thank you so much for all your inspirations and beautiful things that I have been able to learn from you. I am extremely grateful that I was allowed to take this journey with you.
At the start of the academic year, as a brand new manager, I was faced with the challenge of forging a team with the task of optimally facilitating the laboratory activities in our training. In recent months I have been able to build on Marjolijn's expertise and inexhaustible energy to further guide my team towards self-organization.

Marjolijn provides a safe but vibrant environment in which teammates are challenged to jointly investigate where the team stands, what is needed to make better use of talents and to learn how to have a constructive conversation with each other. This has helped the team to position itself in the organization, to distribute the work in a balanced way and to be proud of the performance that is delivered.

In addition, Marjolijn has also helped me grow in my role as a manager in many one-on-one conversations. I now have a better understanding of my team's needs, my own pitfalls and I have good tools to guide the team further.

Not unimportant…it was just a lot of fun to work with Marjolijn!!
The participants of the team leaders development program said this about their trajectory:

- Very nice training sessions, focused on practice and tips that I can use right away - Very valuable and personal tips
- A very useful training with valuable tips and tricks!
- Good speed, interesting and practical info.
- A lot of knowledge is conveyed in an interactive way
- The positive approach is an added value for this training
- Incredibly involved trainer with a lot of practical examples
- The trainer explains calmly and in a controlled manner
- I honestly think you give a very good training. What I especially like about you is that you transfer knowledge in a very natural way and that you respond very well to the themes brought in from the group
- I thought it was a nice atmosphere. Thank you for your listening ear and feedback
The participants of the development program for seniors for the role of trusted advisor said this about their trajectory:

- A really nice learning form
- Well and calmly given
- Well prepared who is in the group
- Your enthusiasm is contagious
- Good positive vibe!
- Targeted training
- I like the way you approach us as a group and the way you challenge us
- Safe environment
- You are a pleasant coach
- You give us practical tips, which we can apply immediately tomorrow
- Enthusiastic knowledgeable trainer
- The training is very pleasant
- You have a good connection with the group
- You bring us together in a very pleasant way and trigger us
- A nice atmosphere with fun exercises and practical tips
I was able to experience Marjolijn's expertise as an organizational psychologist in a process that focused on analyzing and improving the internal relationships within the company where I worked.

The atmosphere was not bad, but after 15 years of running together in a certain direction, we thought it would be good to see whether we were still working together effectively and to everyone's satisfaction. At the start of the process, Marjolijn knows how to create the all-important atmosphere in which everyone feels safe.

With a special form of loving confrontation and very focused assignments, Marjolijn has ensured that there is more mutual understanding in the team, the team has become closer and the overall atmosphere has improved. That is exactly what you want as a company when you start such a process.

Marjolijn is a fantastic coach who knows how to strike the right chord with both personal issues and organizational (professional) issues, so that results are guaranteed.

I wish everyone Marjolijn!
WE ACTIVATE THE HUMAN POTENTIAL IN ORGANIZATIONS
Marjolijn de Boer graduated from the University Utrecht as an organizational psychologist, and has been working professionally for over 20 years in the field of organizational advice, team coaching, development programs, and personal coaching.
She always works from the same vision, to expand and utilize the gigantic potential that is present in every human being. A recurring question that Marjolijn helps with, is how every person can develop his/her talents in the most optimal way, and how any obstacles and blockages to prevent this development can be removed.
Both people and results are central to her approach. Marjolijn initiates change, and does this with strong empathy. She is not afraid to give straight advice, to intervene, and also to initiate difficult but necessary conversations.
Her approach is characterized by a pragmatic and flexible response to what arises, offering a creative and clear view, and a well-thought-out plan of action, aimed at achieving effective and measurable results.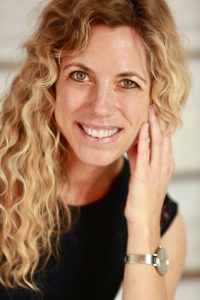 Marjolijn de Boer
Founder&Owner - Organisational Consultant - Trainer - Coach
Do you have a question or need advice? Are you looking for a sparring partner or would you just like to get acquainted? We would like to hear from you!