Why
Organizations like to be high performing and therefore are challenged to make the most of the full potential of all employees. This enhances the performance and involvement of employees.
The Human Factor stands for activating the human potential attuned to the goals of the organization.
How 
With our 4-step Power Plan and Deep Talent Mining we match the available deeper talents with the processes and activities of the organization.



With our 

Power Performance Indicator

 we show continuous progress on team involvement and performance.
What 
To jmplement our 4-step Power Plan, we provide training, coaching and advice. 
We have a pragmatic approach, a creative and clear view and work on the basis of talent and connectivity.
The challenge
As a board member, manager or HR department, you are faced with quite a few challenged. You have the glorious leading role to continue to harmonize the organization and human potential for now and in the future. More than ever, employees expect opportunities for professional development, as well as personal meaningfulness and responsibility. Organizations are looking for ownership, innovation and effectiveness. This sounds like a perfect match, but practice shows that this match is difficult to come by. 
The puzzle
Within organizations you have job profiles that are often very broadly formulated, while people's deeper talents and passions are very specific. This is their own DNA. If you use them for the right activities at the right times, you will fill in the pieces of the puzzle. You activate the talents of your people, so that you enable them to develop from average to high quality in their contribution to the organization. 
The match
The Human Factor will work on the completion of this puzzle for you and with you. We have a strong belief in the combination of Ambition, Context and People and we have a scientifically based and effective approach. We keep it simple and pragmatic. Our approach results in higher employee engagement and better team- and business results.  
With The Human Factor, our unique Power Plan, Deep Talent Mining and the Power Performance Indicator (PPI) we realize high employee engagement and better performance for organizations, teams and individuals

2. Employees find out what their deeper talents, passions and values are through the use of Deep Talent Mining (different unique techniques) during the Power Brand workshop. They then share this with each other and the organization. In addition, the workshop provides a deeper understanding of each other as well as reciprocal trust within the team. 
3.We then identify the most impactful processes and activities for application in the Talent mapping session.
During the talent mapping session we specify the required expertise and deeper talents for each part of the process and the associated activities, t
ogether with the team and the other stakeholders
. This creates a clear "fit-gap" of available and required talents for each phase of a process and activity, plus an implementation plan. 
4. Capacity adjustment and then team and individual coaching ensure that everyone is being deployed based on their deeper talents. Various methods are applied, such as feed forward, growth mindset, Belbin's team roles, team Lumina, effective communication and delegation. All participants come to a documented agreement on the content of the Power Plan, giving it a solid foundation. 
Customer cases & references
"Marjolijn has put a lot of energy and passion into the joint Startup Bootcamp sessions that we had with all of the teams. These interactions were precious within the finding-the-way start-up context. Marjolijn has a strong emotional intelligence & empathy. It was a great moment when she encouraged our team to also look at the talents we already have and can utilize. We are all in a consuming "army" type of training and doing, so, looking also on the bright side, is really important."
"What I found so special about our sessions for building our Power Brand is the depth that you managed to create. The various assignments were a nice starting point, but in the sessions you really managed to get to the bottom of things. Also how you always managed to maintain / make the link with our company and our work was just amazing. This link allowed us to benefit from the coaching right from the first session and we were able to get started with the results in a very practical way, so great!

In addition to these practical handles and (unexpected!) Results that are extremely valuable to us, it was always nice to have these sessions with you. You managed to create an open atmosphere where we could go very deep but also laugh a lot with and about each other :-).

Marjolijn, it was a joy to work with and it is fantastic to see with how much positive energy and passion you do this; you are an inspiration to many! "
"Marjolijn has given a workshop on High Performance Team Collaboration for Startupbootcamp. This session was aimed at the startups we work with.

It was a very informative and interesting session, where we learned a lot about the functioning of teams, what makes a good team and she also looked at each team how they can utilize their potential even better.

Thank you Marjolijn. I look forward to seeing you again during the next program."
"Thank you Marjolijn de Boer for guiding us to develop our Power Brand both as individuals and as members of an incredible tribe at Women in Tech Netherlands.

This is such a special opportunity to look more deeply at our passions, talents, and values and to identify our own Deep Talents, and to get to do so with such a remarkable group of talented women.

I can highly recommend your approach to individuals and teams who want to take their leadership journey to the next level."
"We need a large group of colleagues from all departments to successfully attract new, fiduciary customers. Whether it is our colleagues Investments, Operations, Risk, Strategic advice, Management or Account management, this group is moving towards new customers together with Business Development.

On the one hand we made substantive preparation in terms of problem definition, stakeholder analysis and the initiation and implementation of the step-by-step plan. On the other hand, and perhaps even more importantly, we linked our sales activities to the talents and passions of all involved in collaboration with Marjolijn. This way we know exactly who can best be deployed during the different phases of the sales process.

This approach has contributed a great deal to welcoming some fantastic customers, but we still apply it every day in preparation for the next one. A wonderful success in co-operation and execution".
"I was able to participate in the Accelerate Your Talent Program for a year. During this year I learned where my own preferences lie and how I can use my own talents on the job.

Marjolijn's guidance was immediately familiar, casual, enthusiastic and very clearly focused on the needs of the participants. In doing so, she seemed to be able to draw from a large source of exercises and techniques that were immediately applicable in practice.

It has been a very useful year for me which has benefited me not only on the business side but also personally."
"Marjolijn can move effortlessly between C-level, management and the rest of the employees, without losing integrity and personality. Marjolijn is really authentic; spontaneous, slightly stubborn, but above all sharp, passionate and with a strong sense of justice.

The result is that she acts as an adhesive within the organization and between the divisions. She does this by getting the best out of employees by activating their talents for the activities at hand. By also connecting groups together, you achieve the best result for the organization."
"During the Talent mapping of my team it became clear that my talents could not be plotted well enough on the current activities of the team.

I am so happy that I could use my Power Brand to show which activities would be suitable for me. As a result, I started performing new tasks for the team: I can start working on process improvement and automation. Perfectly suited to my talents and the needs of the organization!"
"Marjolijn has helped me enormously as a coach. In projects and work processes there are always aspects that are less fun or less well suited to your deeper talents. Marjolijn helped me in identifying my interests and deeper talents, but especially in matching those talents to my work.

This allows me to purposefully look for ways in which I can approach activities and targets from my talents, even if that does not seem obvious at first sight.

This not only leads to much more fun, but also to better productivity. I would highly recommend it! ! "
With the Maturity Quick Scan you can quickly determine where your team or organization is in the area of optimal use of talent and passion of employees. The result can be used as a "conversation starter" and helps determine the potential for optimization.
The Human Factor has developed an extensive scientifically based Maturity model that we would like to explain. The model is divided into five developmental stages: Reactive, Develop, Sharpen, Manage and Empower.
Organizations that are at the highest stage of Empowering perform on average 35% better (source: Corporate Leadership Council 2002) than companies that are at the lowest stage (Reactive).
WE ACTIVATE THE HUMAN POTENTIAL IN ORGANIZATIONS
The Human Factor stands for activating human potential in organizations and was founded by Marjolijn de Boer, organizational psychologist with over 10 years of experience in the field of high-performing organizations and teams.
For years she was amazed at the enormous human potential and the talent that is not effectively used within organizations. She often encountered the following problems: low efficiency, low involvement, high absenteeism, high turnover and failing operational results.
Extensive international studies * show that the above-mentioned problems are often the result of not optimally activating and deploying the available employee potential within an organization.
That is why Marjolijn developed a practical 4-step Power Plan, which has been successfully implemented in many departments and teams in recent years, resulting in measurably higher performance and involvement.
The Human Factor team consists of senior professionals with the same passion: activating the human potential within organizations. We do this through a pragmatic approach, a creative and clear view and working on the basis of talent and connectivity. Each of us has unique talents, which we use to achieve results together with customers.
* Corporate leadership council 2002, Gallup 2019, Heinen & O'Neill 2004, Laura King, Ed Diener, Sonja Lyubomirsky 2009, Randolph &Kemery 2011, Arnold Bakker & Daantje Derks 2011, Barbara Fredrickson 2004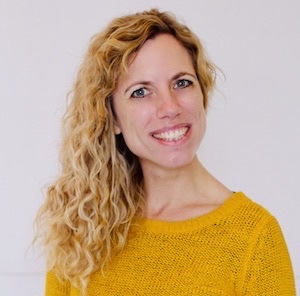 Marjolijn de Boer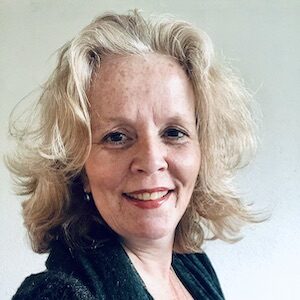 Ellen van Loon
Do you have a question or need advice? Are you looking for a sparring partner or would you just like to get acquainted? We would like to hear from you!